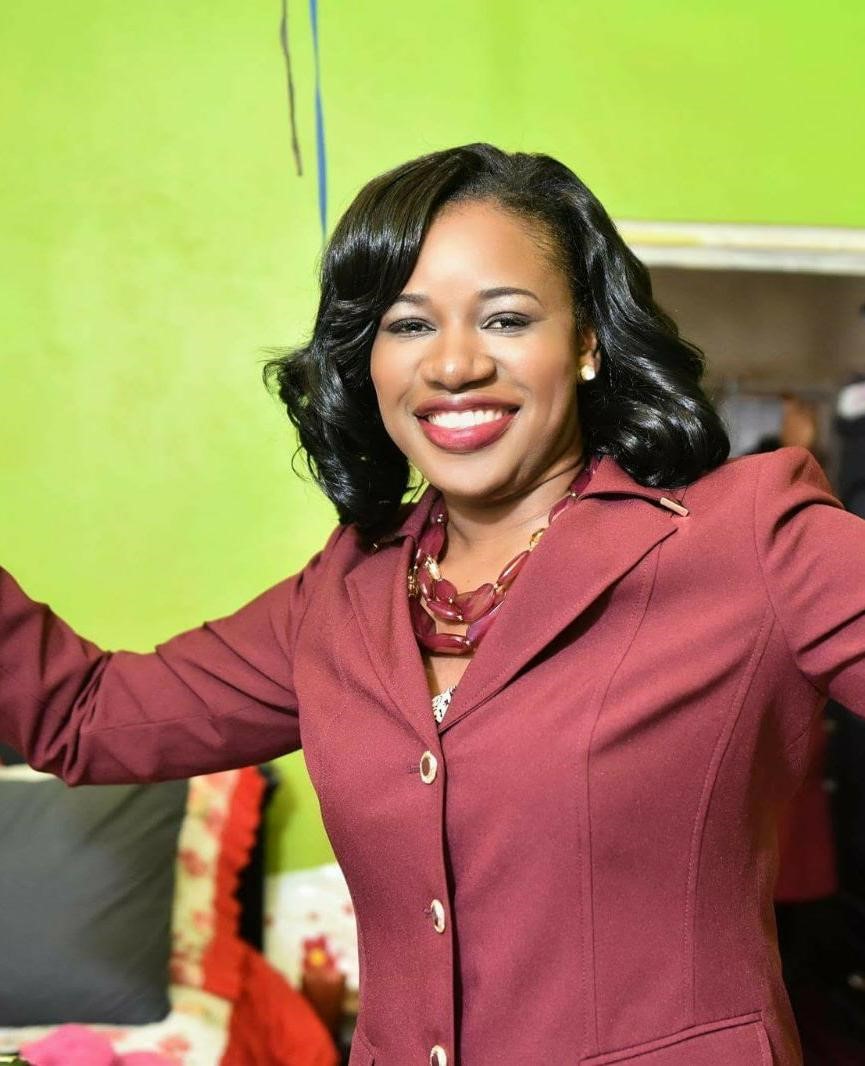 MyHR Story- Farrah Daley
"I am excited about transformation and my ability to contribute to the development of the public sector. While working at the Ministry of Finance and the Public Service, I got the chance to work on the roll out of MyHR+. I was really pleased with the kind of reports the system can generate and the potential for the data is limitless. When I saw the reports, I said I really would like to be a part of this transformation; so, when I saw the advertisements to join the HR Shared Service Centre, I did not give it a second thought, I immediately applied," Farrah Daley, HR Practitioner.
Mrs Daley was successful in her application to join the pilot for new Shared Corporate Services Jamaica (SCSJ), the centre from which certain shared functions in the public sector, including HR, is being delivered. She is the Team Lead for talent acquisition at the MyHR+ Shared Service Centre. ""In this new role I help to process all the recruitment for the ministries, departments and agencies."
The Centre, which is a part of the Public Sector Transformation Programme, was established to administer standardised, transactional HR services for ministries, departments, and agencies, allowing HR Departments across the public sector to better support their organisations in a more strategic and effective way.
Before joining the Centre, Mrs Daley was a Senior HR Officer at the Ministry of Finance and the Public Service (MOFPS). She joined the MOFPS in 1996 in the Registry as Records Clerk. An opportunity arose in 2000 when she joined the HR Department as a Records Officer and would later assume the role of Human Resource Management Information Systems Manager in 2005, eventually acting in the post of Human Resource Officer in 2010 and being confirmed in the role of Senior Human Resource Officer in 2012.
During her time as Senior Human Resource Officer, she has also acted as Director for Performance Management, Director for Occupational Health and Safety as well as Director of Human Resource.
Mrs Daley particularly enjoyed the staff engagement aspect of her work as it fosters teamwork, brings staff together and boosts staff morale. She reminisces on two of her most memorable moments – coordinating a staff fun day and a cook-off for the staff of the Ministry. "HR is about the people for the people and fostering camaraderie."
She shares that a key function of HR is ensuring that "staff members go in to work each day feeling satisfied, as your mental psyche has a part to play in how well you are able to perform at work. Sometimes it is not about the money but more about job satisfaction."
Throughout the years Mrs Daley has acquired a postgraduate diploma in Human Resources; a certificate in Records Management; and is currently pursuing a bachelor's degree in Business Management.
"I love to serve, and HR is really about serving people, so I really wanted to go into HR. If you love people and love to serve and add value, then HR is for you, because you will need to be an advocate, someone who wants to embrace change, someone who wants to engage employees; and someone who adds value to the people," Mrs Daley emphasised.
She adds that she is guided by her favourite quote from John Maxwell, 'Success is when I add value to myself, significance is when I add value to others.'