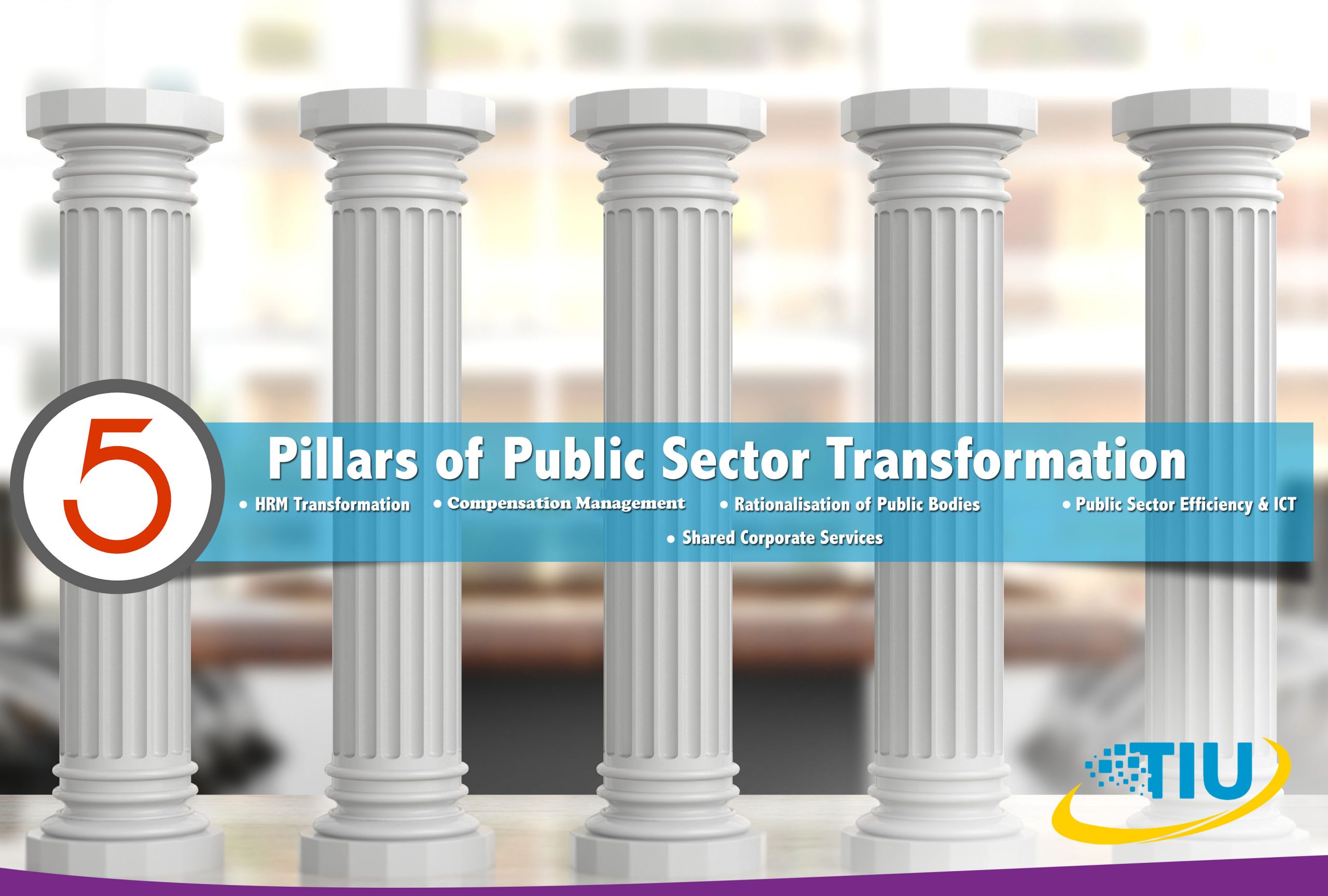 Five Pillars of Transformation – Laying the Foundation for a Modern Public Service
Throughout Jamaica's public sector history, there have been many attempts at modernisation and reform. However, past efforts have produced mixed results in transforming the public sector into the premiere place to work and conduct business.
Recognising this, the Government of Jamaica (GOJ) established the Transformation Implementation Unit (TIU) in 2017 to focus on the implementation of projects to transform the public sector. Since then, the TIU has developed a suite of projects anchored in a vision to create, 'a modern public service that is fair, values people, and consistently delivers high quality services.'  The Public Sector Transformation Programme being implemented by the TIU  has identified five pillars. They are examined below.
The five pillars of transformation
Executive Director of the TIU in the Ministry of Finance and the Public Service, Maria Thompson Walters believes that the successful implementation of these projects will put the Jamaican public sector of a strong path to an efficient and effective public administration. "We have been very deliberate in the design and strategic approach of the current transformation programme. The gains are likely to be less if we try to fix the entire public sector at once. That is a fundamental shift in the programme compared to previous attempts at reform. Already we are seeing the results of this approach and we want to ensure that as the years go by we can see marked improvements in the provision of public services in Jamaica."