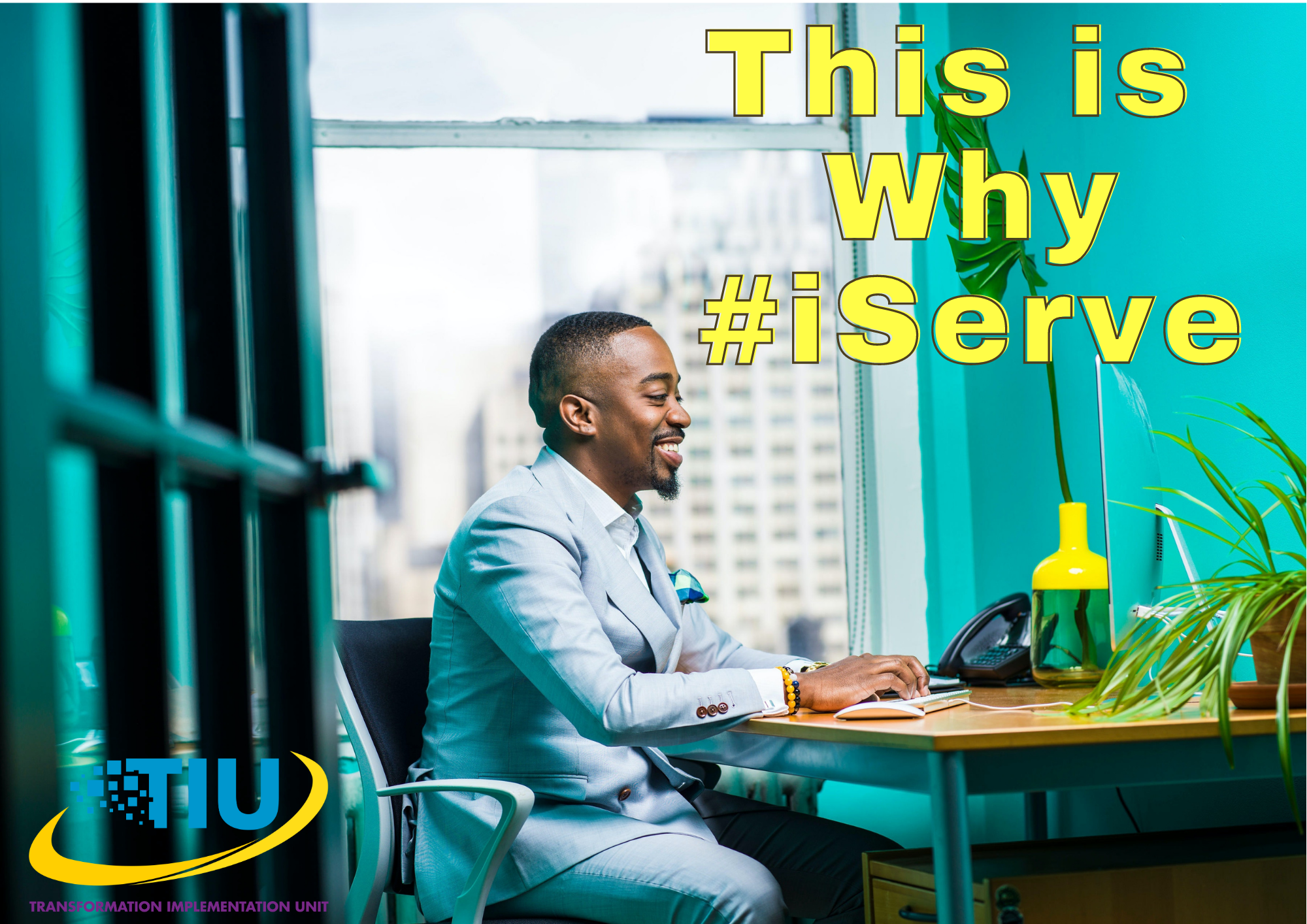 iServe
Why do you serve?
Meet Giselle Johnson, Senior Human Resource Officer at the OPM and the Office of the Cabinet. She is currently assigned as the Talent Acquisition Associate at the MyHR+ Shared Service Centre. We asked her why she serves, and this is what she had to say.
"I absolutely love serving in the public sector.My greatest strengths are working with people and delivering good customer service. I want to ensure that employees can trust and gain confidence in our HR department. I want them to leave feeling valued. My most interesting experience as an HR practitioner in the public seervice, was when my HR department initiated a customer appreciation day. it felt great handing out tokens and delivering one-on-one service requests. It was a joy to see the smiles on our employees faces and they certainly felt valued. This is why I serve."
Wasn't that inspiring! So, now we're passing the baton to you. Why do you serve?
This is your special invitation to take part in the iServe Campaign. The competition is open to all public sector employees across Jamaica. Submit a short video telling us why you serve within the public sector, and you will get a chance to win monthly prizes.
You will also have the opportunity to enter the grand final competition, with chances of winning bigger prizes and surprises! All you have to do is tell the most compelling stories and rack up the most votes (likes/RTs) at the end of each month. The person with the most-liked video story will be named the monthly winner.
How it works:
1. Submit your video by the 20th of each month via email at letusknow@transformation.gov.jm
2. We will upload your video to our Instagram, Facebook and Twitter pages.
3. Then it's time to rack up the likes. Share the videos with your friends & family to get as many likes as you can!
4. The video with the most likes for the month wins! The winning video will remain on our pages. Monthly winners will be automatically entered into the running for the grand prize!
5. You may submit one entry per month. Double entries will be disqualified.
6. Grand prize announcement December 2021.
Compensation Management, Data Center, GOJ Center Upgrade, HRM Transformation, Hrss, IASSC, Payroll Shared Services, PICA CRMS, Rationalisation of Public Bodies, Work Permit System