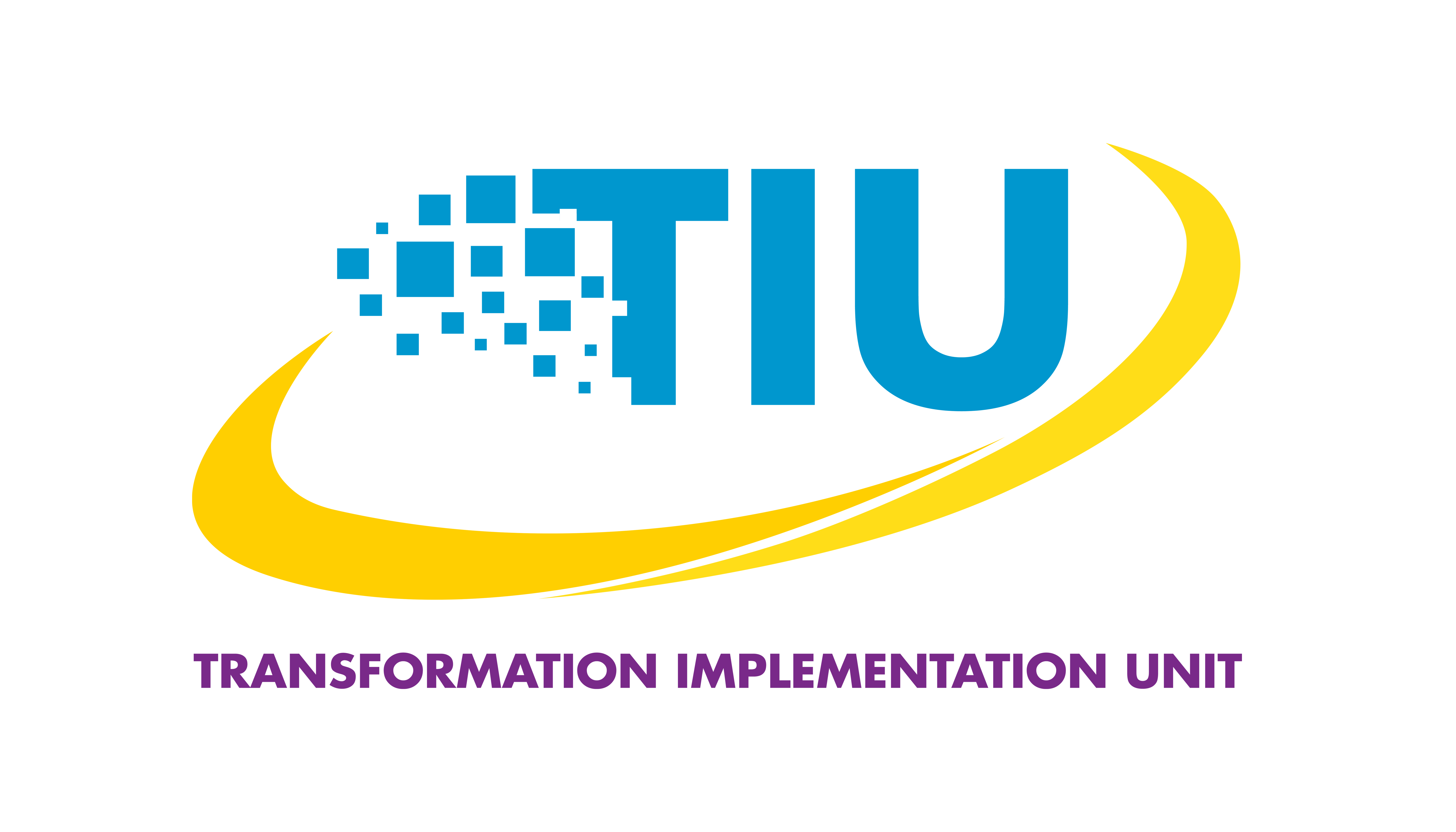 Transformation Implementation Unit – A Year in Review
Throughout 2019, the Transformation Implementation Unit (TIU) continued to focus on implementing projects to modernise and enhance efficiency and effectiveness in the public sector. Progress continued apace under the TIU's five-pillar public sector transformation programme: Shared Corporate Services, the Rationalisation of Public Bodies, Public Sector Efficiency and ICT, HRM Transformation and Compensation Management.
These pillars encompass 18 projects and significant milestones were reached during last year. The major achievements are highlighted below.
MyHR+
The end of 2019 culminated with 19,500 government employees now having access to the MyHR+ system. Since the first entity went live in 2017, the implementation of MyHR+  has built up positive momentum among the ministries, department and agencies (MDAs), with 11 new entities being brought on to the system in 2019. This brings the total number of MDAs using the system to 25.
MyHR+ also introduced new features to enhance the user experience for payroll and HR professionals. HR now has easier access to accurate HR-related data and payroll employees are benefiting from new functions like Automated Clearing House (ACH) banking and posting of payroll journals electronically.
HR Shared Services
HR Shared Services (HRSS) made significant strides in building out its operational framework. Among its achievements, five of seven Standard Operating Procedures for customer-facing service lines as well as the Customer Service Charter were developed.
Other major technological activations were:
The completion of the case management and knowledge base system
Completion of a portal that gives users access to the HRSS suite of services and an online chat facility
Procurement of software for online training content that complements the training materials
As part of its ongoing strategy, the TIU continued to engage with its stakeholders to ensure the successful implementation of HRSS with a total of 14 sensitisation sessions and workshops held throughout the year.
Centralisation of Legal Services
Under this initiative, Legal Officers in the Attorney General's Chambers and Legal Services Unit benefited from newly developed training programmes and an improved online law research facility.
Eleven courses were established and delivered under the initiative, with ten receiving accreditation from the General Legal Council. Twelve Administrative Officers also received Para-legal Training from the Justice Training Institute.
Major investments were made to upgrade the ICT facilities for both units, including the procurement of new hardware and software to improve efficiency and service delivery.
Public Education and Engagement
Last year the TIU ran the inaugural public sector debate competition with 20 entities participating.
The Unit also engaged approximately 500 public sector workers directly on public sector transformation in addition to undertaking a public education campaign. Research was also conducted which shows strong national support for public sector transformation.
Training and Upskilling
One hundred and sixty three persons were trained and certified change practitioners and an addition 26 managers were trained in change management.
Also 27 public officers from across the public sector were trained in the use of the economic and statistical data analytics software (Stata®) to improve planning and forecasting.
Training in employee engagement was also facilitated, by the TIU, for 46 HR officers and managers to build capacity for the successful implementation of transformational activities and effective management of employees in the public service.